Kundakala was founded in the memory of late Indian artist, Kunda Kirloskar, by her daughter Poornima. Kunda's vision was to empower women through her art, and Kundakala uses sustainable fabrics printed with her artwork in all our work.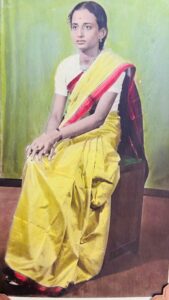 Kunda Kirloskar was born in Bombay, India in the 1930s and was very unconventional for her age. She was an accomplished classical sitarist; played badminton to a high level; repaired cameras in her father's shop and won medals for her art.
Kunda was unconventional: she married in her mid-thirties, at a time when it was usual for a woman to settle down with a life partner at twenty. After marriage she retained her independent streak in spite of slipping into the role of a homemaker and giving up most of her pursuits, notably her art. She did the accounts for the family business; settled disputes amongst staff; and helped in the education of children of deprived families.
Kunda always noted that women who worked as domestic help in India were often sole breadwinners, lacking in self-confidence and having to compromise their independence. In the later years of her life, she picked up her art brush again and decided to use it to do something about this situation.
This is how Kundakala was born – a social enterprise enabling women to get tailoring, employablity and enterprise skills. Kunda legacy and vision are being carried forward by her three daughters and her three beloved grandchildren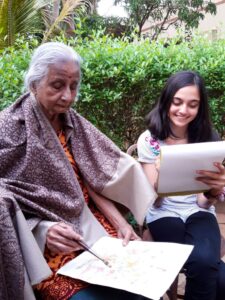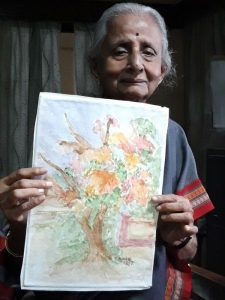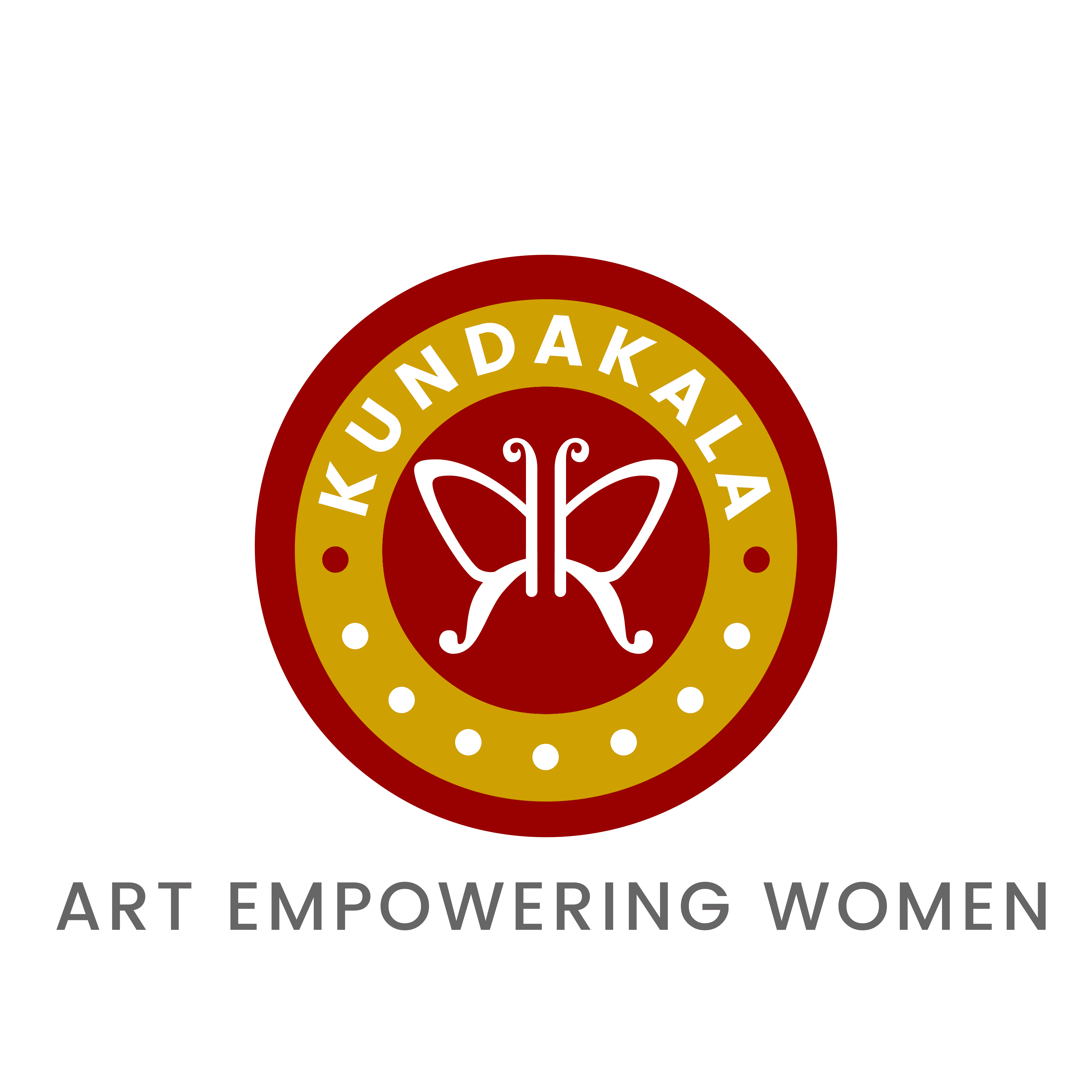 Our logo has been designed by a friend of Kunda's daughters who was very fond of her, and wanted to give to her a personal tribute. It incorporates the power of the "Bindu" – a Sanskrit term directly translated as a "dot", denoting the origin of the Universe. Whilst symbolising the birth of our idea, our arrangement starting at one Bindu and continuing to nine dots shows endeavour, determination and continuum.
The butterfly in the centre that is formed out of the two inverted Ks is a symbol of metamorphosis and liberation. Through our projects, Kundakala aims to effect a change in the lives of women enabling them to become financially independent.